Our LMNL shirts are the softest unisex tees from Sunday Cool, in a heather dusty green color.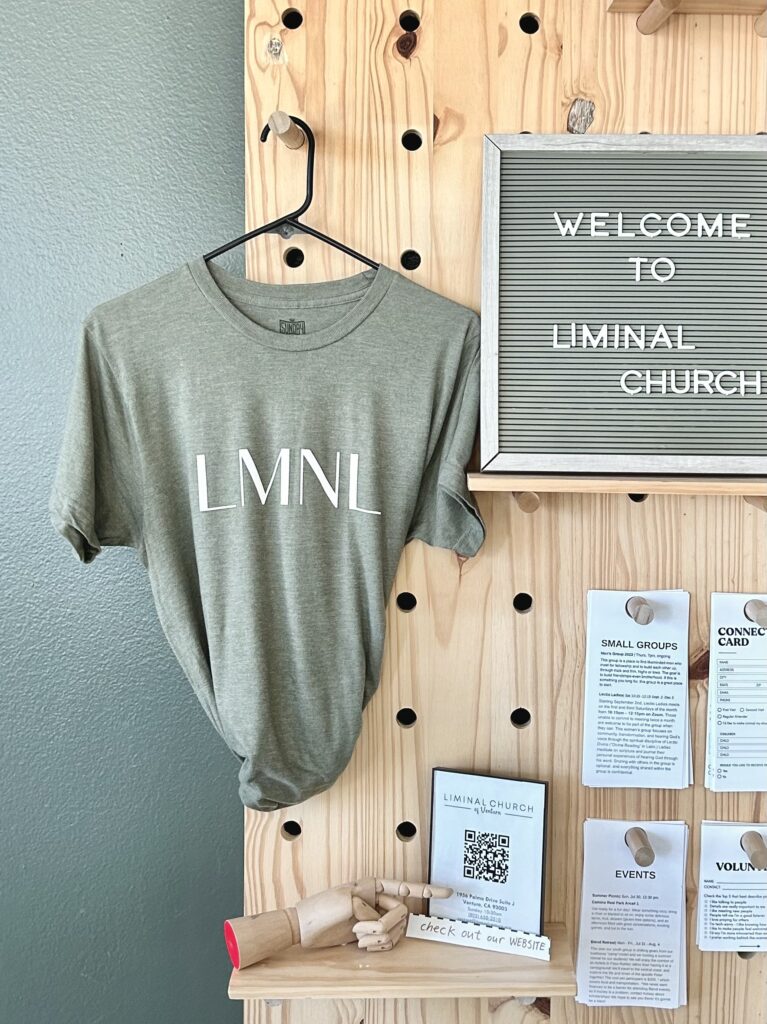 You can order your t-shirt for a donation of $15, to help us cover their cost (which we really appreciate!), by going here.
Sizes: S – 3XL (in limited quantities)
Once you order your shirt, it will be set aside for you to grab from the front Connection Counter the following Sunday, with your name on it.
Shipping not available at this time — Sunday pick-up only.
Please note: If you're ordering your shirt on a Saturday, it's probable your shirt will not be available the following day. Please allow two business days for processing.