Join us on Zoom (www.liminalventura.org/MiamiMovie) this Saturday, February 26th at 7:00pm to discuss the movie, One Night in Miami!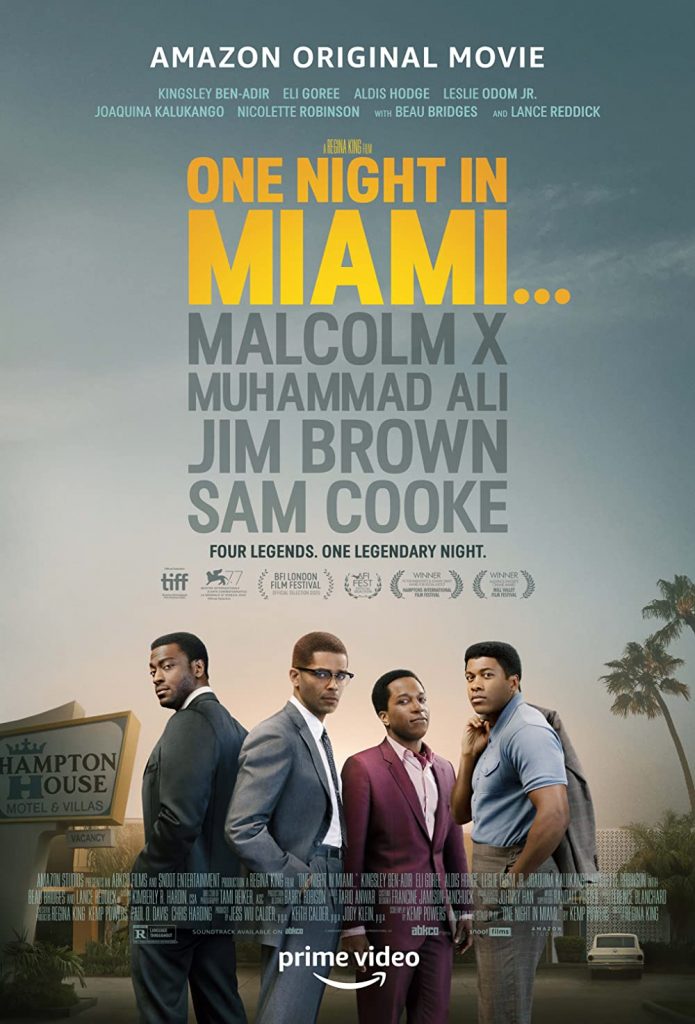 Didn't have a chance to watch it yet? Don't have Amazon Prime? We've got you covered. We'll have a watch party, Friday, February 25th at 7:00pm over Zoom using the same link.

But, I bet even if you didn't watch the movie you'll enjoy the discussion, so give it a try! Also, this film is rated R and is probably not suitable for young ones.
Here are a few questions to consider while you're watching the movie:
Which of the four main characters (Muhammad Ali, Jim Brown, Sam Cooke and Malcolm X) did you learn the most about? Who were you most familiar with going into it?
What were the motivations and goals for each character? How did their actions reflect those goals?
How is this movie applicable to issues going on today? In what ways has the world changed or stayed the same since these events?
How do you see these characters having to negotiate their lives in the face of racism?
Why was Islam, as a religion and group, so appealing to people who felt like the Civil Rights Movement wasn't going anywhere or getting enough done?
What was one thing that stuck with you from the movie?
Interested in going deeper into this story? Check out this Smithsonian article on the historical context of these men. If you want a quick overview of the movie, this site has a short synopsis.