Welcome, and thanks for checking out our community!
Our Palm Sunday service will be Sunday, April 2nd at 10:30am both in person and live online via our Facebook Page.

MASKS:
Liminal Church of Ventura is aligning with the mask regulations that are currently in place per the County of Ventura and the state of California.
Masks are recommended indoors but no longer required, regardless of vaccination status.
🚨 If you do test positive for COVID-19 🚨 after recently attending a service at Liminal, regardless of vaccination status, we ask that you email us at covid@liminalventura.org so that we may notify others that they may have been exposed on that date. Your name will be kept private unless you request otherwise. Alternatively, you can notify someone in church leadership personally if you prefer.
As with all COVID-related responses, Liminal will continue to respond based on our current local conditions, including current rates of infection as well as current rates of hospitalization. We are grateful to all in our community for adapting as needed.
Location & Parking
We are located in an industrial area near the corner of Palma and McGrath (near Market) – our address is 1956 Palma Drive, Suite J. If you're making plans to visit us, please take a moment to map our location. We plan to continue to upgrade our signage to make us easy to find. Our location, Suite J, is the suite farthest to the right in the 1956 building. You'll drive passed another church in Suite A, which is called Jubilee. Keep going to the right to Suite J to find us.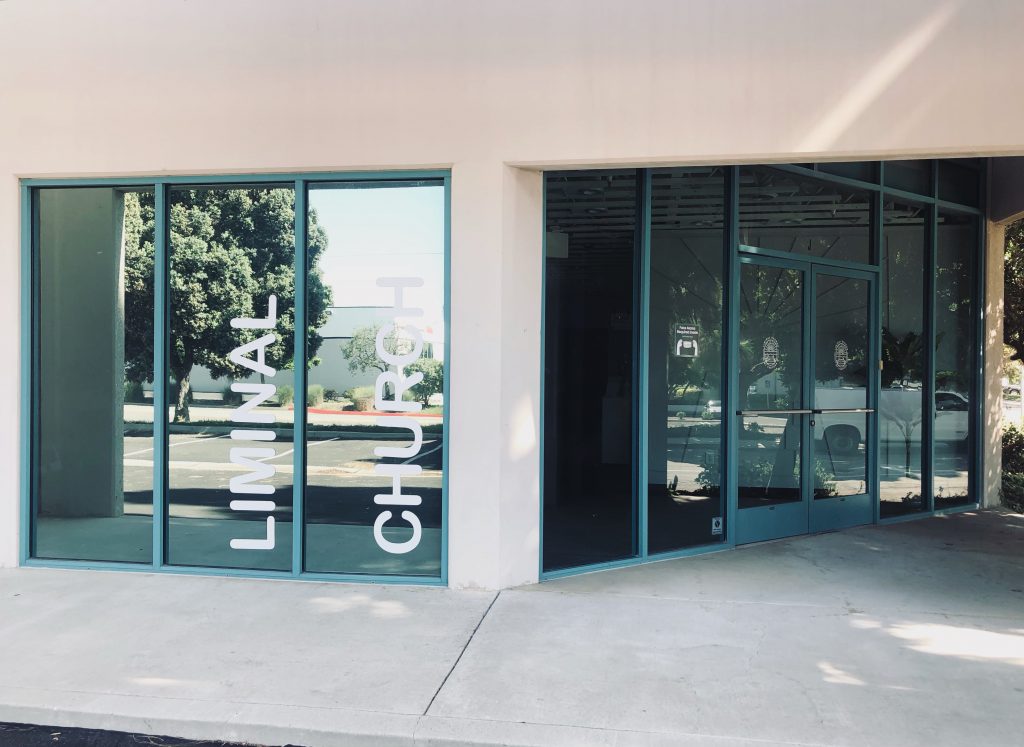 We have a small amount of designated parking directly in front of our building for first-time visitors, and for those in need of easier and closer access to the building (people with physical disabilities and families with small children). If that doesn't describe you, feel free to park along Palma Drive, McGrath Street, or in the lot behind our building. Please be sure to enter through our main entrance in the front of the building.
What to expect
We are casual but sincere so don't feel the need to dress up. We want you to be comfortable.
Our Ushers will greet you as you enter and are available to answer any questions you may have, or point you in the right direction! In our lobby you'll find flyers with updated information about our small groups, events, youth group, as well as Connection Cards and volunteer sign-up sheets. Please feel free to take any of these flyers!
We serve muffins, coffee, and tea at our Coffee Bar! You'll pass through the Coffee Bar as you make your way from the front lobby to the sanctuary (our Main Room). These treats are all free, but we certainly do appreciate donations to help cover their cost, if you're able.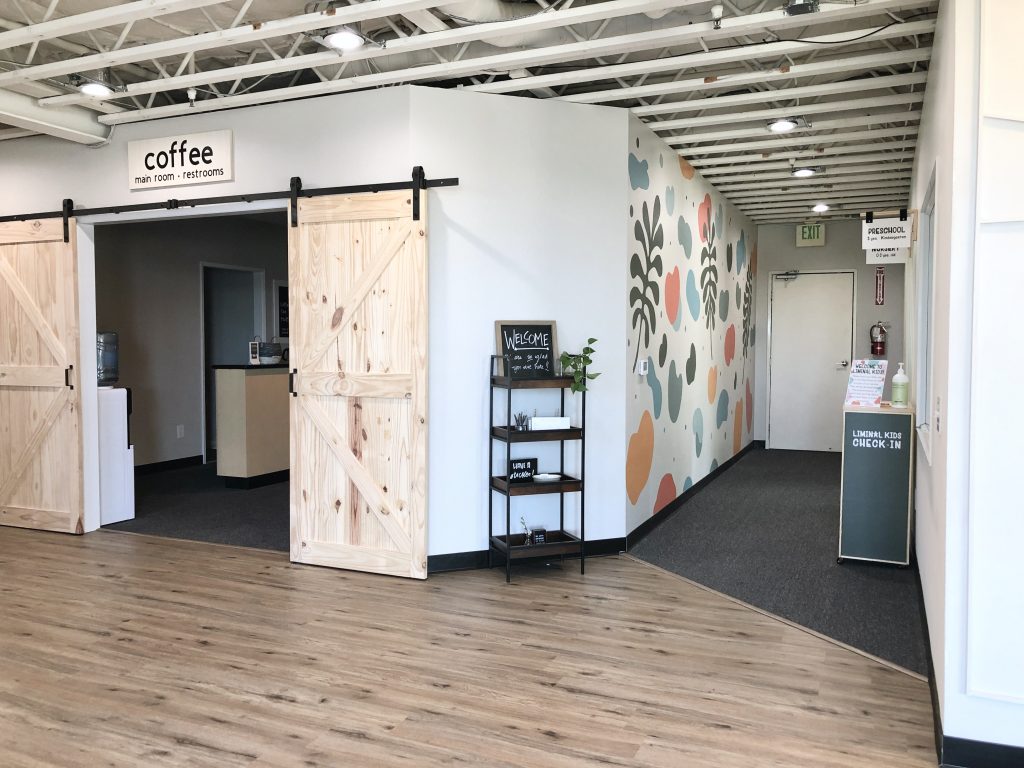 We are a collaborative church (check out our full Leadership Team here) with not just one Worship Leader, Service Host, or Pastor/Teacher, but a rotating team of each! So each Sunday will look a little bit different and will be led by people with different personalities and perspectives. During the service you can expect a time a worship through music led by one of our Worship Leaders, updates and announcements about the goings-on of our community from one of our Service Hosts, then a message centered on Jesus taught by one of our Teachers, followed by more worship. Our Sunday Service typically ends around 11:45am.
Liminal Kids + Youth Group
We invite all kids to join us in the Sanctuary for our first worship song, after which they are excused to their various classrooms for the remainder of the service. Our Kid's Ministry (Liminal Kids) is for two-year-olds through 5th graders. In addition, a nursery is available for 0-2 year olds.
Middle School & Youth programs are also available (please visit the Youth pages for days and times).
Of course, children and youth are welcome in the main service throughout the entire service, and are not required to participate in the kid's/youth programs.
Connect
If you'd like to reach out to us and let us know a little more about yourself, please click here – you can fill out and submit that Connect form and someone on our Leadership Team will be in touch with you shortly afterward!
We hope you will stop by and say "hello" – we'd love to meet you! Please don't hesitate to contact us if you have any questions at all about us.