*GROUP CLOSED*
Thanks for your interest! Since a big part of this one involves group discussion of some questions after the video content, we are limiting the size of this group to 20 people, and we have already reached that number of registrations. That being said, if you are interested in either being on a waiting list in case spaces open up for this round or in a possible future version of this group class, please let us know and leave us your contact info so that we can follow up with you. You can do this by clicking "Register", then clicking the "Contact" button.
---
This is an online (using Zoom) group, facilitated by Jared Bangs, meeting to go through the video series based on the Peter Enns book "How the Bible Actually Works".
Each week we watch a brief (10-20 minute) video followed by some discussion questions.
Buying / reading along with the book is not necessary to participate.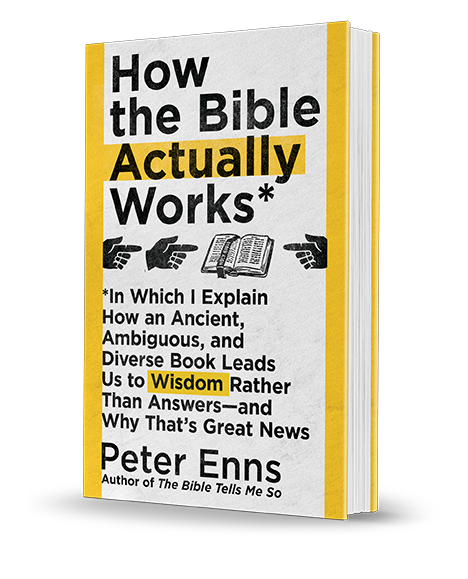 I'm not sure if you've noticed, but the Bible is weird. It's an ancient, ambiguous, and diverse book and there's no one right way to read it. Join Pete Enns as he explains how the Bible can lead us to wisdom rather than answers, and why that is good news. Whether you are frustratedly Christian, barely Christian, or formerly Christian – this course is intended for you.

How the Bible Actually Works – Course Intro
This series will NOT teach you:
What to think about the Bible
How to find answers in the Bible
How to use the Bible as a rule book
This series WILL teach you:
How to embrace the weirdness of the Bible
How to adjust your expectations of the Bible
How the Bible can help us lead a life of wisdom