Please Note:
Current registrations are full but please email mosaic@venturavineyard if you would like to be put on a waitlist. Thank you for your interest in this group!
---
We are excited to offer The Love Required of Us: A Small-Group Discussion Guide to Racial Understanding and Reconciliation.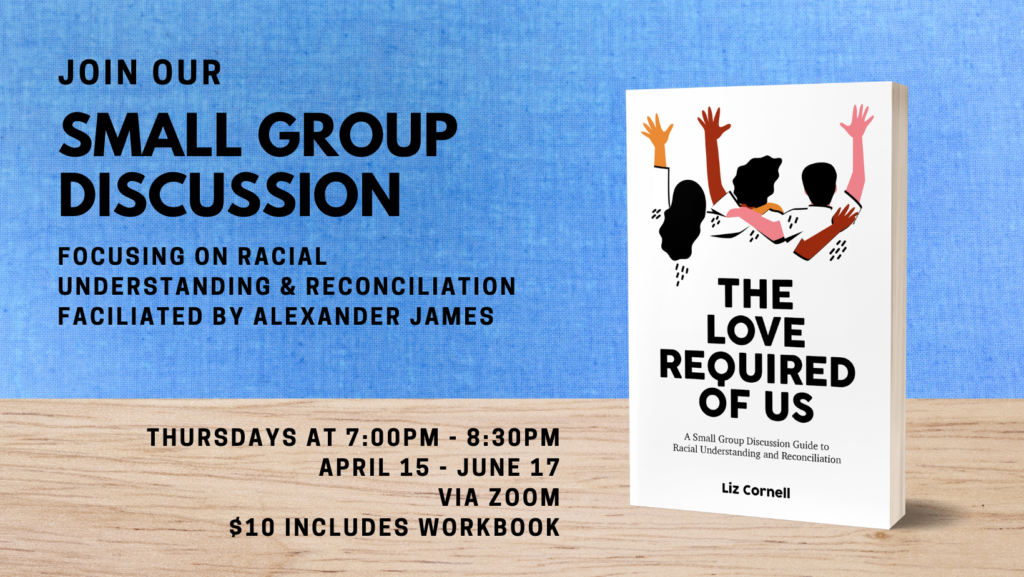 Over ten weeks our small group will engage in discussions of race and racial reconciliation in order develop a fuller understanding of how these issues impact us. We are inviting a few churches and groups in hopes of experiencing broad diversity within our sessions. Our hope is that as we hear one another's stories, we'll be able to take the first steps in helping us to grow in love and compassion for one another, prayerfully guided by our God who is longing to break us free from the bondage of racism.
Our facilitator will be Alexander James, who is the Director of Young Adult ministry at Light & Life Christian Fellowship in Long Beach. Alex has been working closely with the author of our workbook in leading these groups in many churches and is passionate about this issue.

The cost to register is $10, which covers the workbook we'll be using.